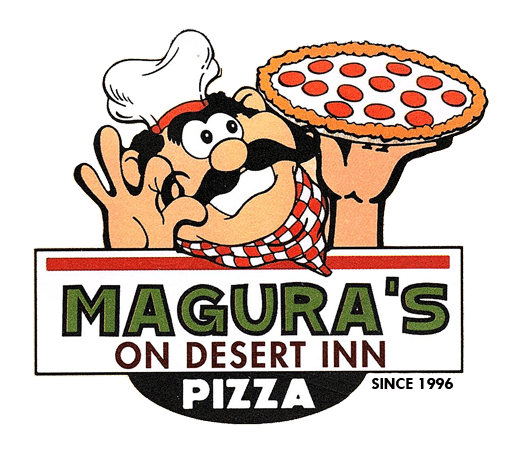 Place An Online Order
Add your favorites and we'll start them for you in seconds.
Two For Tuesdays
Special for the month of March only! Available every Tuesday from 10am-10pm and for pickup only.
Pick Up & Delivery Only
($20 Minimum Order for Delivery)
Pizza Lovers Special
2x 16'' pizzas w/ 2 toppings each
Pizza & Wings
16'' pizza w/ 1 topping, 10 wings, fries
3 Course Meal For 2
14'' Pizza w/ 1 topping, combo appetizer, 2 desserts, 2 sodas
Pick Up Special!
Pick Up Special
14'' Pizza w/ 1 topping
Anytime House Specials
No substitutions
Pizza & Wings
14'' Pizza w/ 1 topping, 12 wings, 2 can sodas
Pizza & Fingers
14'' Pizza w/ 1 topping, 5 fingers, 2 can sodas
Cheesesteak for Two
2 Philly cheesesteaks w/ everything & combo appetizer
Lasagna For 2
2 lasagnas, 1 large dinner salad with a garlic bread
Family Pizza & Fingers
18'' pizza w/ 1 topping, 10 fingers, 2 liter soda
Family Pizza & Wings
18'' pizza w/ 1 topping, 20 wings, 2 liter soda
Pizza, Wings, Fingers & Fries
2 16'' pizzas w/ 1 topping, 1/2 bucket wings, 1/2 bucket fingers, bucket fries
Party Pizza, Wings, Fingers & Fries
2 18'' pizzas w/ 1 topping, 1/bucket wings, 1/bucket fingers, bucket fries
Lunch Specials
Monday-Friday 10am - 2pm | No substitutions
Wings Special
8 hot, medium, mild, BBQ or plain with French Fries and soda
Cheeseburger
with French Fries & soda
Chicken Fingers
3 hot, medium, mild, BBQ or plain with French Fries and soda
Cheesesteak
with grilled onion, Fries and soda
Pasta Special
cheese ravioli or spaghetti meatball and garlic bread and soda
Pizza Special
10'' cheese pizza w/ 1 topping & soda
Sub Special
choice of sub w/ fries & soda
Salad Special
tuna, chef, antipasto or greek salad w/ garlic bread & soda
Calzone Special
stuffed w/ cheese, 1 topping & soda
Baked Sub
meatball, chicken or eggplant parm w/ fries & soda
Gyro Special
Gyro w/ fries & soda
Appetizers
Combo Appetizer
4 Fried Zucchini, 4 Fried Mushrooms, 4 Onion Rings, 2 Mozzarella Sticks, 2 Jalapeno Peppers
Salads
Served with garlic bread and dressing of choice: Ranch, Blue Cheese, Italian, 1000 Island, Caesar, Balsamic Vinaigrette
Dinner Salad
romaine hearts, red onion, black olives, tomatoes, cucumbers, bell pepper, pepperoncini, shredded cheese
Caesar Salad
romaine hearts, seasoned croutons, romano parmesan
Greek Salad
romaine lettuce, red onion, calamata olives, tomatoes, cucumbers, bell peppers, pepperoncini & feta cheese
Chef Salad
romaine lettuce, red onion, black olives, tomatoes, cucumber, bell pepper, pepperoncini, smoked ham, turkey breast, provologne cheese & boiled egg
Antipasto
romaine lettuce, red onion, black olives, tomatoes, cucumbers, bell peppers, pepperoncini, smoked ham, genova salami, provologne cheese & boiled egg
Cobb Salad
romaine lettuce, chopped tomatoes, chopped cucumbers, turkey breast, bacon, shredded cheddar cheese & boiled egg
Buffalo Chicken Salad
romaine lettuce, red onion, cucumber, tomatoes, pepperoncini, black olives, bell peppers, crispy chicken over buffalo sauce
Tuna Salad
romaine lettuce, red onion, black olives, cucumbers, tomatoes, bell peppers, pepperoncini, mixed tuna
Pasta Dinners
Served with garlic bread, add salad to any pasta for $1.99
Spaghetti Meatballs or Sausage
Eggplant Parmesan
sauteed eggplant w/ marinara sauce over pasta baked w/ romano & mozzarella
Baked Ziti
ziti w/ marinara baked w/ mozzarella
Spaghetti Garlic, Butter Mushrooms
Pizza
Cheese
New York style hand tossed pizza, thin or regular crust, always fresh toppings & 100% mozzarella cheese
Specialty Pizza
Magura Supreme
pepperoni, sausage, ham, green peppers, mushrooms, olives, red onion
"Lotza" Meat
pepperoni, sausage, meatball, ham, extra mozzarella
Margarita
garlic sauce, tomatoes, fresh basil, extra mozzarella
Spinach & Fera
spinach, garlic, onion, tomatoes, feta
Mediterranean
garlic sauce, gyro meat, kalamata olives, feta cheese, tomatoes, onion, green peppers
Quattro Formaggi
garlic sauce, mozzarella, ricotta, provologne, parmesan cheese
BBQ Chicken
BBQ sauce, grilled chicken breast, red onion, extra mozzarella
Buffalo Chicken
Buffalo sauce, grilled chicken breast, red onion, extra mozzarella
Vegetarian
spinach, green pepper, red onion, mushroom, garlic, extra mozzarella
Philly Steak
Philly steak meat, peppers, onion, mushroom, extra mozzarella
Hawaiian
smoked ham, pineapple, extra mozzarella
Calzone
3 Cheese
Mozzarella, Ricotta, Provologne
Hawaiian Calzone
smoked ham, pineapple
Spinach Calzone
spinach, onion, garlic, tomato, feta cheese
"Lotza" Meat
pepperoni, sausage, meatball, ham
Magura Calzone
pepperoni, ham, tomato, mushroom, green peppers, onion
Vegetarian
spinach, green pepper, onion, mushroom, garlic
Burgers
1/2 pound ground beef patty, topped w/ lettuce, red onion, tomatoes & pickles. Add french fries for $1.49 or salad for $1.99
Double Bacon Cheeseburger
Ultimate Hangover
Double cheeseburger, bacon, egg, jalapenos
Country Cheeseburger
Bacon, BBQ sauce, onion rings
Philly Steaks
choice of chicken or steak. add french fires for $1.49 or salad for $1.99
Cheese Steak w/ 1 topping
Cheese Steak w/ everything
w/ onion, green pepper, mushroom
Double Cheese Steak w/ everything
w/ onion, green pepper, mushroom
Submarines
Ham & Cheese
smoked ham, provolone cheese, lettuce, red onion, tomato, mayo
Turkey Sub
sliced turkey breast, provolone cheese, lettuce, mayo, red onion, tomato
BLT Sub
bacon, lettuce, tomato, mayo
Italian
smoked ham, Genova salami, pepperoni, mayo, lettuce, red onion, tomato, provolone cheese
Chicken Sub
grilled chicken breast, provolone cheese, lettuce, mayo, red onion, tomatoes
Tuna
mixed tuna, provolone cheese, lettuce, mayo, red onion, tomato
Buffalo Chicken Sub
crispy chicken, topped over buffalo sauce, provolone cheese, lettuce, tomatoes, mayo, red onion
Baked Italian Submarines
add french fries for $1.49 or salad for $1.99
Meatball Sub
homemade meatballs, topped w/ marinara sauce, baked in the oven w/ mozzarella
Sausage & Peppers
Italian sausage, roasted pepper, topped w/ marinara sauce, baked in the oven w/ mozzarella cheese
Chicken Parmigiana
braded chicken breast, topped on marinara sauce, baked in the oven w/ mozzarella & parmesan cheese
Eggplant Parmesan
breaded eggplant, topped w/ marinara sauce, baked in the oven w/ mozzarella & parmesan cheese
Chicken
Choice of hot, medium, mild, BBQ, plain or garlic sauce. Served with ranch or blue cheese
Chicken Fingers (4) w/ fried
Sandwiches
add french fries for $1.49 or salad for $1.99
Catering Menu
Feeds 10-15 People | Salad Trays include Dressing and Garlic Bread | Pasta Trays include Garlic Bread
Spaghetti & Meatball Tray
Opening Hours
Monday
11:00 am - 10:00 pm
Tuesday
11:00 am - 10:00 pm
Wednesday
11:00 am - 10:00 pm
Thursday
11:00 am - 10:00 pm
Friday
11:00 am - 10:00 pm
Saturday
11:00 am - 10:00 pm
Location
3242 East Desert Inn Road, Las Vegas, Nevada 89121, United States